Certified Two-Wheel Alignment Service in Naperville
Ever wonder why your Chrysler, Jeep, Dodge or Ram vehicle seems to drift all over the road? Your vehicle's wayward behavior may be due to poor alignment At Naperville Chrysler Jeep Dodge Ram, conveniently located in Naperville, IL, we offer a two-wheel alignment service that's designed to reduce unnecessary wear and get your vehicle back on track.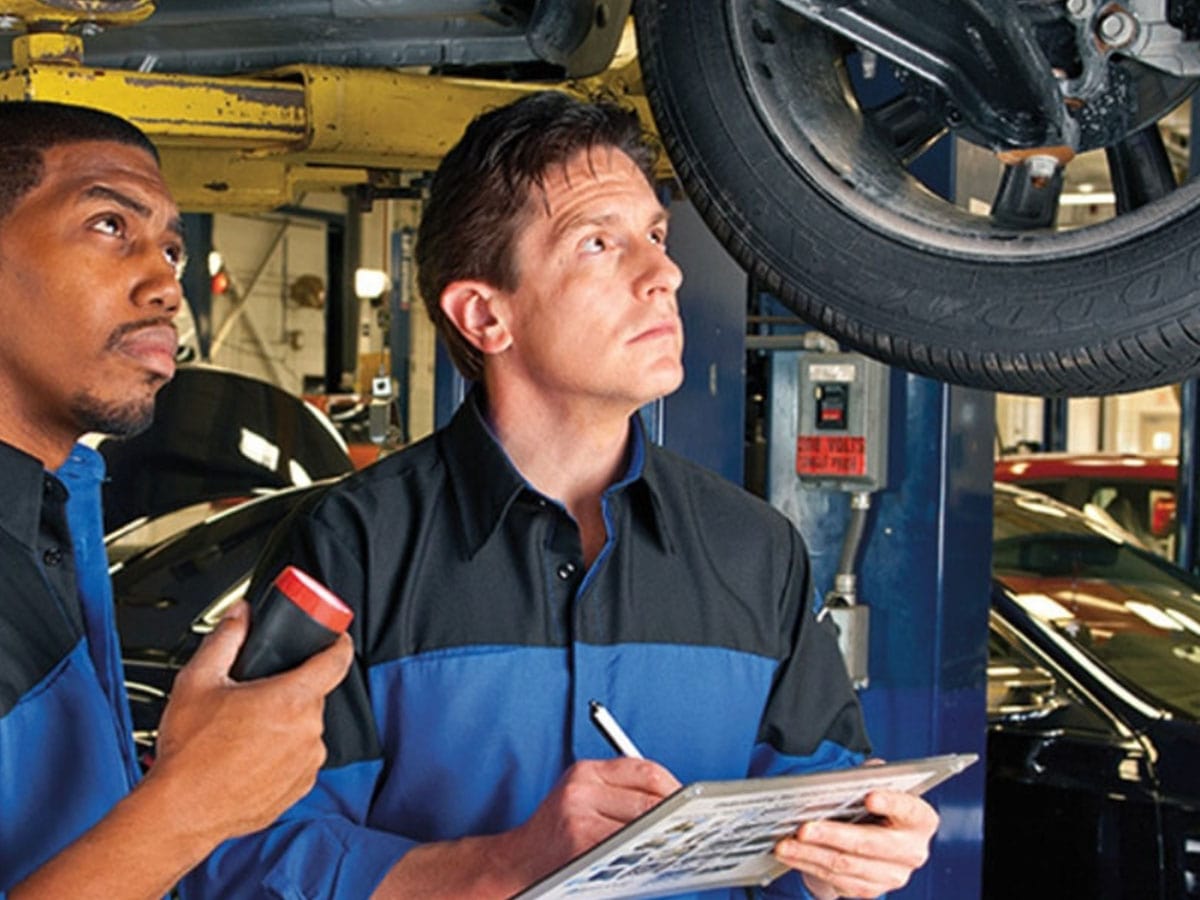 Driving With Misaligned Wheels
The longer you put off your two-wheel alignment, the more damage you'll do to your tires and suspension.
Poor alignment causes excessive tire wear, which in turn requires expensive and frequent tire replacements
. Poor alignment can also damage other suspension components and compromise your vehicle's handling and performance.
Naperville Chrysler Jeep Dodge Ram Can Get the Job Done
Only Naperville Chrysler Jeep Dodge Ram has the right equipment and the experienced
staff
needed to take care of your vehicle's maintenance needs, including a two-wheel alignment. During this service, our factory-trained technicians will inspect the front end, make adjustments as needed and recommend
Mopar Performance Parts
for any components that require replacement.We also offer rental vehicles so you can get around
Wheaton
,
Aurora
or
Bolingbrook
,
IL
while your vehicle is serviced. ¿Hablas español? Our seasoned staff also includes Spanish speaking personnel to make your service experience even easier.
Aligning Your Vehicle's Front Wheels
Before your Chrysler, Jeep, Dodge or Ram vehicle leaves the factory, it undergoes rigorous testing and adjustment to ensure it tracks straight and true. Over time, however, these settings can drift away from factory spec. If you constantly drive down poorly maintained roads or hit a pothole or curb, the resulting impact can affect your vehicle's alignment and
tires
.
The signs that vehicle needs a two-wheel alignment are subtle at first, but the following symptoms will become much more noticeable as time passes:
Exhaust noise
Clunking or rattling under the vehicle caused by bad hangers or loose heat shields
Tire wear that's uneven or rapid
Steering wheel vibrations
Strange noises from the front end
The steering wheel appears crooked
The vehicle pulls strongly to the left or right
If you encounter any of the following problems during your journeys, get your vehicle over to our
service center
as soon as possible.
Service Hours
Monday

07:00AM - 07:00PM

Tuesday

07:00AM - 07:00PM

Wednesday

07:00AM - 07:00PM

Thursday

07:00AM - 07:00PM

Friday

07:00AM - 07:00PM

Saturday

08:00AM - 04:00PM

Sunday

Closed
---
Naperville Chrysler Jeep Dodge Ram Dealership Amenities
Free Wi-Fi
Comfortable Waiting Area
Drop-off Service
Rental Vehicles
Shuttle Service
Mopar Accessories
Spanish Speaking Personnel
Factory-Trained Technicians
Mopar Performance Parts