Transmission Replacement from Naperville Chrysler Jeep Dodge Ram
Transmission replacement isn't a routine service. For many Chrysler, Jeep, Dodge and Ram owners, it's something that'll likely never happen since the transmission is designed to last for the life of the vehicle. But there are rare cases where a transmission replacement becomes the only sensible option for resolving certain drivability issues.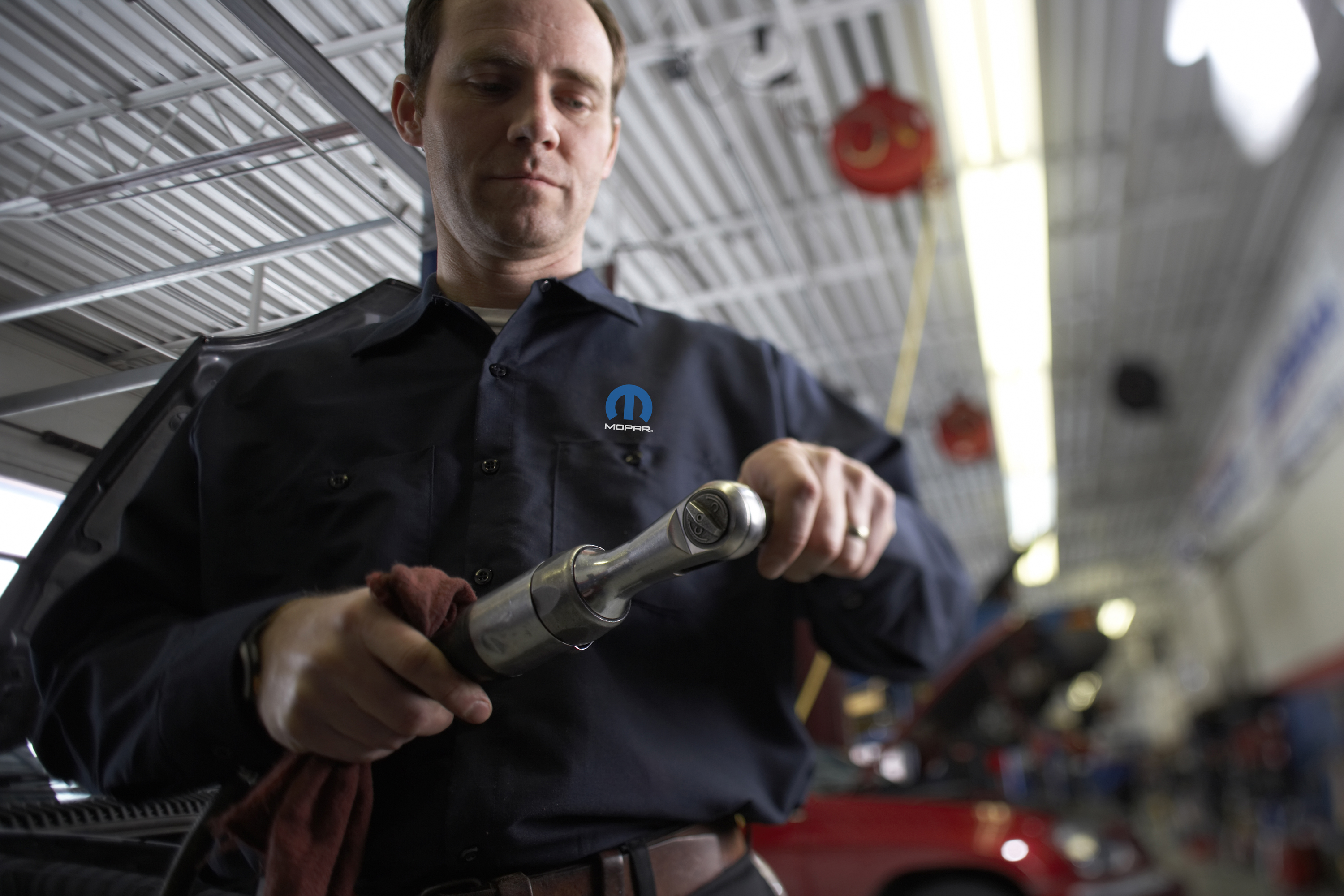 Why Choose Naperville Chrysler Jeep Dodge Ram
If you ever find yourself in need of a new transmission for your vehicle, you can always count on the factory trained technicians at Naperville Chrysler Jeep Dodge Ram. Proudly serving Naperville, IL and Dupage County, our state-of-the-art service center can handle any job, from quick oil changes to transmission replacements and other comprehensive repairs.
Whether your vehicle comes equipped with a manual transmission, automatic transmission or a continuously variable transmission (CVT), our factory trained technicians at Naperville Chrysler Jeep Dodge Ram know what to do. We have the skills, knowledge, and expertise needed to properly and quickly diagnose your transmission issues and take steps to get your vehicle back on the road. Quality counts, which is why we use only genuine Mopar Performance Parts and accessories when dealing with your vehicle. 
You'll rest better knowing that your vehicle gets only the best components, along with the best treatment. Use our drop-off service and grab one of our rental vehicles so you can keep moving around Wheaton, Aurora, and Bolingbrook, IL while your vehicle is in our care. You can also take advantage of our shuttle service so you can keep up with your daily routine. 
Signs of Transmission Trouble
Your transmission has one of the toughest jobs in your entire vehicle - transforming the engine's power and torque into usable motion. It doesn't help that transmissions regularly experience heat, friction and various other forces in an environment packed with gears, clutches, and solenoids. Any problem can spell doom for a transmission, but the most common issues are neglect, poor maintenance, and defects.
The signs of transmission failure can vary depending on the underlying cause, as well as the type of transmission your vehicle uses. These signs often include:
Sudden driveline vibrations
Overly harsh shifts
Constant chugging and shaking
Sudden jumps between gears
Slippage in and out of gear while moving
Difficulty getting into gear
Very dark or near-black automatic transmission fluid
Extreme heat near the transmission tunnel
Noxious burnt odors
Grinding and/or whining noises
Whether these changes happen suddenly or gradually, you can expect a transmission replacement on the horizon. Only proactive maintenance can help prevent these issues from happening.
Service Hours
Monday

07:00AM - 07:00PM

Tuesday

07:00AM - 07:00PM

Wednesday

07:00AM - 07:00PM

Thursday

07:00AM - 07:00PM

Friday

07:00AM - 07:00PM

Saturday

08:00AM - 04:00PM

Sunday

Closed
---
Naperville Chrysler Jeep Dodge Ram Dealership Amenities
Free Wi-Fi
Comfortable Waiting Area
Drop-off Service
Rental Vehicles
Shuttle Service
Mopar Accessories
Spanish Speaking Personnel
Factory-Trained Technicians
Mopar Performance Parts